Mais uma parceria de super-heróis para a conta de Fortnite. Clint Barton e Kate Bishop, protagonistas da série Gavião Arqueiro, da Marvel, chegarão ao jogo nas próximas semanas, de acordo com leakers que descobriram os arquivos dos personagens.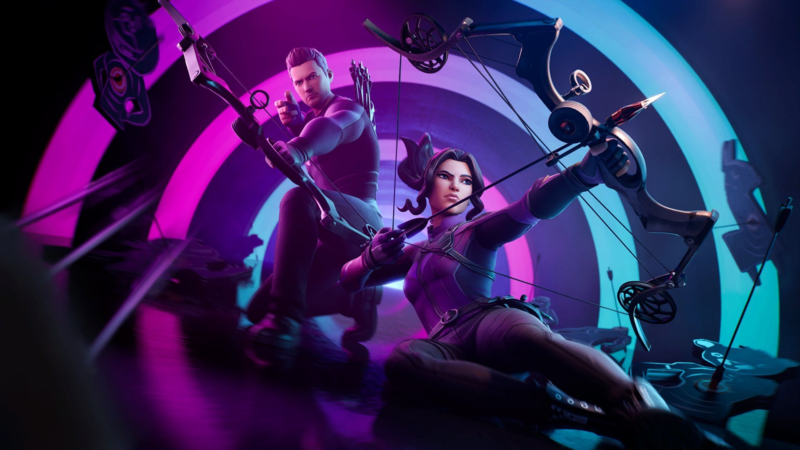 Segundo informações divulgadas, Clint e Kate ganharão trajes próprios, acompanhados de outros itens cosméticos como acessório para as costas, picareta, asa-delta e tela de carregamento.
All Hawkeye cosmetics with names and descriptions

If reposting, credit me, @GMatrixGames, @ralisdumb, and @FNLeaksAndInfo pic.twitter.com/7idbCiMIWo

— Gal (@GalaxifyX) January 18, 2022
Ainda não há informações da data de lançamento e nem quantas V-Bucks os itens devem custar. É esperado, entretanto, que haja Pacotões com os acessórios, como já é de costume em grandes lançamentos do Fortnite.
Veja também: Vi pode chegar ao Fortnite em breve, afirma leaker