A Riot Games revelou, nos últimos dias, quais serão todas as novidades do novo set do TFT chamado Dragonlands. Com toda uma temática em torno de dragões, a equipe de desenvolvimento também trará um dos campeões nunca lançados em League of Legends: Ao Shin.
Uma das atrações será a sinergia de Dragão, que poderá ser ativada com apenas um campeão do tipo no tabuleiro. Eles precisam de dois slots para serem ativados no campo, mas ganham muito HP e triplicam os demais bônus de sinergias. Os dragões também outra característica: eles custam 10 de ouro, o maior custo até agora em Teamfight Tactics.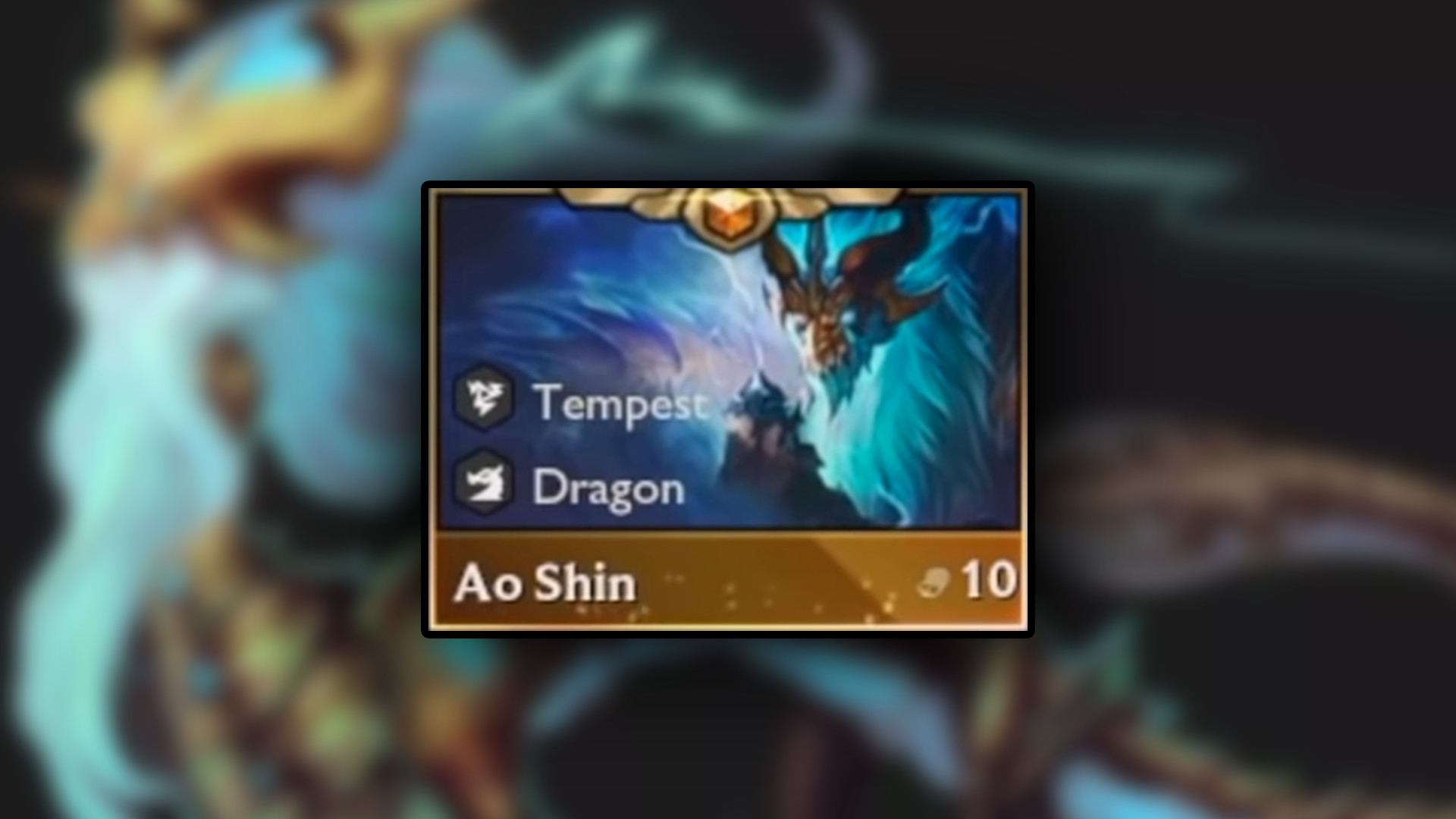 A habilidade de Ao Shin será a de lançar vários projéteis mágicos no inimigo.
Inclusive, essa não é a primeira vez que Ao Shin aparece em TFT. Ainda em 2020, a Riot Games chegou a colocar o campeão como uma das Pequenas Lendas, os famosos mascotinhos que você controlar pelo tabuleiro. Relembre logo abaixo.
Até o menor dos dragões tem um destino a cumprir.🌸

Junte-se à Ao Shin em sua nova aventura! 🐉 pic.twitter.com/wcMkqB4BdN

— Teamfight Tactics Brasil (@TFTBrasil) September 15, 2020
Ao Shin foi um dos campeões planejados para estrear em League of Legends. Ainda em 2013, a equipe de desenvolvimento chegou a revelar o campeão nos fóruns do LoL como um "poderoso dragão elétrico", mas depois de alguns anos a Riot Games resolveu retrabalhar no conceito e criou Aurelion Sol. O campeão foi, enfim, lançado em 2016.
Ainda na postagem sobre o assunto, a equipe citou que "o kit de Ao Shin simplesmente não passou" durante o planejamento do time.
"Esse é um problema bastante comum que encontramos no estágio inicial da criação de campeões e, embora às vezes possamos ajustar rapidamente, outras vezes precisamos arquivar todo o conceito e dar um passo para trás. Internamente, chamamos isso como um 'icebox' de campeão até que possamos revisitar com uma nova perspectiva", completaram eles na ocasião.