A série Arcane, feita pela Riot Games em parceria com a Netflix, é um verdadeiro sucesso, e para a alegria de todos, foi confirmado neste sábado (20) que a animação terá uma segunda temporada, ainda sem data de lançamento.
A notícia foi dada pelo perfil oficial nas redes sociais, que ressaltou que a continuação já está em produção.
Ready yourselves, friends. Season 2 of Arcane is now in production.

Where's a Hexgate when you need one? pic.twitter.com/3aUeWuQ5Uu

— Arcane (@arcaneshow) November 21, 2021
Sucesso de Arcane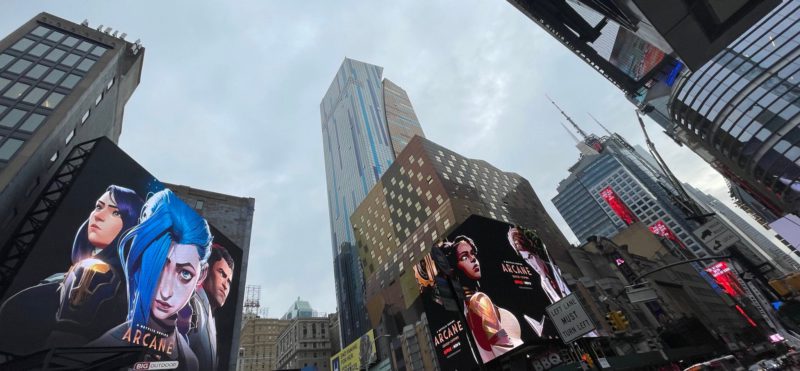 A série lançou o seu terceiro ato, com os três últimos episódios, na madrugada deste sábado (20). Ela já atingiu o status de melhor série da Netflix no IMDb e bateu o primeiro lugar em audiência em 36 países durante a sua estreia, desbancando a tão falada Round 6. Só na China foram mais de 130 milhões de visualizações na estreia do primeiro ato.
Antes do Ato 3, Arcane já acumulava 34 milhões de horas assistidas apenas em sua versão em inglês. A Riot também está fazendo várias ações promocionais em diferentes países, incluindo o Brasil, que teve até alguns metrôs envelopados com a temática da série.
Na última quarta (17), a Wizards of the Coast revelou um crossover inédito de Magic com League of Legends para celebrar o sucesso de Arcane. Também foi feita uma parceria para skin no Fortnite, skin no PUBG e skin no Among US.
Veja como ganhar skins de graça no Wild Rift e LoL no evento de lançamento da série.